Courtier immobilier résidentiel
Eva Mamon
Eva possède le CSP Certified Staging Professional et est une courtière en immobilier de confiance. Elle a développé sa passion pour l'immobilier, car elle fut toujours entourée par une famille de contracteurs, ainsi que de courtiers immobiliers bien établis. Eva a poursuivi son BAC en Psychologie et, avec des années d'expériences en courtage immobilier, a acquis les compétences pour comprendre les besoins des gens durant ces moments importants de leur vie. L'enthousiasme, le travail ardu et le service personnalisé rentrent tous en jeux dans ce qu'Eva entreprend. En utilisant son flaire pour le décor, elle assiste les vendeurs dans les aspects cruciaux dans la mise en scène de leur maison. Elle travaille avec ces clients dans les fins d'obtenir le meilleur retour pour eux. Ses pouvoirs de négotiation et de clôture de contrat sont ses deux atouts ultimes dans le processus d'achat, autant que sont son dévouement et sa présence continue durant la vente.
Comme indiqué sur Google et Facebook
I loved working with Eva. She was constantly working to sell the house, suggests ideas, works day and night. A real pro. She sold my mom's house as well as my investment property. I highly recommend !
Patrick Melosso
J'ai vendu ma maison avec Eva Mamon. Eva est une jeune femme dynamique, professionnelle et très consciencieuse. Elle met tous les efforts et le temps nécessaires à la réussite. Mais le plus important pour moi à été son attitude positive pour que l'expérience, qui peut être stressante par moment, se déroule le plus agréablement possible. Je vous la recommande haut la main. Vous ne serez pas déçus.
Sylvie Desjardins
What an amazing experience I had with Eva Mamon. From the second I called her to help me find a home I felt so much more comfortable! She thought of every important details when visiting properties, had answers to all (and there were tones) of my questions. Being a first home buyer is stressful and Eva insured that I was taken care of every step of the way. Professional, kind, yet a shark in negotiations, I am truly thankful to have had her as my agent in this important journey.
Jessica Bertrand
I have had the pleasure of listing my condo with Eva Mamon and I'm very pleased with my experience. After only a few weeks on the market, we had received multiple offers, and just like that - it was done! Eva was extremely professional and very pleasant to work with. She was great at managing my expectations and delivered exactly what she promised. I highly recommend her!
Elina Kroupnik
My experience with Eva Mamon was simply outstanding. Eva is knowledgeable and was always available for myself and potential buyers on short notice. Choosing Eva was the best decision I could have made.
Mimi M
Eva Mamon went above and beyond to aid me in the purchase of my first home. She got me everything I was looking for and connected me with all the right people to make the process painless and effortless! I would highly recommend her services when you are looking to purchase or sell your next home.
Jason Rouah
Eva is a perfect representation of a modern super woman! She is so kind, professional and yet also warm and family-oriented. When shopping for a home or selling a home, the type of energy that Eva projects alongside of her many years of real estate experience and expertise is exactly what one could hope for! She makes the process simple and smooth all the while being a go-getter with her European charisma. In dealing with real estate matters, I will definitely be turning to Eva time and again.
Polina Grace Official
Eva is an amazing real estate agent. She is very attentative to the needs of her clients and really does find what you are looking for in a home. I would recommend her to anyone. She makes you feel safe and looked after and in this economy, that is really hard to find. Cannot wait to work with her again!
Celina Toia
Absolutely loved working with Eva Mamon both for selling our condo and buying our home. She was responsive and did everything to get us our dream home! I'd work with her again in a heart beat.
Chanel Fournier
Eva is AMAZING!!! What and incredible experience, from start to finish.. Eva goes above and beyond the call of duty all the time. She is passionate, personable and professional. She knows her stuff and is incredibly motivated to get the best for her customer. If you're looking for the best partner in this life experience, pick Eva!!
Ford Ferguson
Thank you to Eva and Charlotte for helping me sell my home and purchase a new one. They made every step so effortless and was always available to answer any questions that I had. Thank you so so much!!
Roy
Eva & Charlotte were a joy and I could not of asked for a better experience from start to end. Both were very knowledgeable and made finding a place a fun and stress-free experience. Would highly recommend!
Sheldon P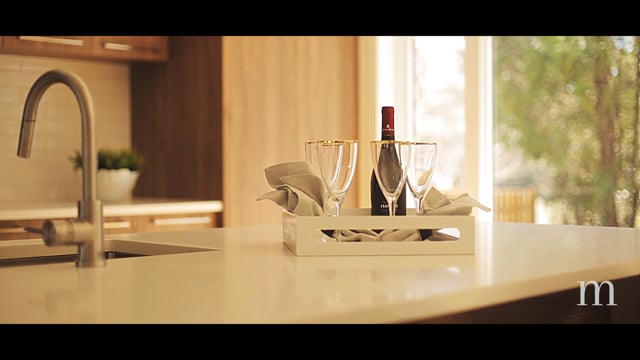 M Real Estate Presents - 540 Church Street, Beaconsfield
Nouvelle propriété dans le secteur de Beaconsfield Sud. Concept ouvert avec de grandes fenêtres, beaucoup de lumière naturelle, plancher de bois et finitions de qualité. Cuisine de qualité supérieure avec grand îlot idéal pour rec...